History Of: The Claddagh Design
Hand=Friendship. Crown=Loyalty. Heart=Love
The Cladaggah ring is part of an Irish tradition that spans back for centuries. Symbolic of love, loyalty & friendship which are represented by the heart, the crown, and the hands, these cute rings are given as wedding or engagement rings. The design of the Claddagh shows two hands holding a crowned heart, the meaning is;
Hand=Friendship. Crown=Loyalty. Heart=Love

The earliest known Cladaggah ring dates back to the 17th century, originating in, you guessed it - the village of Cladaggah, by a goldsmith by the name of Richard Joyce, who came from Galway in the west of Ireland.


All The Wonderful Ways to Wear The Claddagah;

As time has evolved, so too has the design of the ring, and today many variations of the ring are worn by men and women around the world. With the ever evolving changes of this unique jewelry piece, the meaning so too has changed, and is often associated as a moment of ones connection to Ireland.

While there is no right or wrong way to wear the Claddagh ring; here are some traditional ways to wear as it all comes down to a
deeper meaning.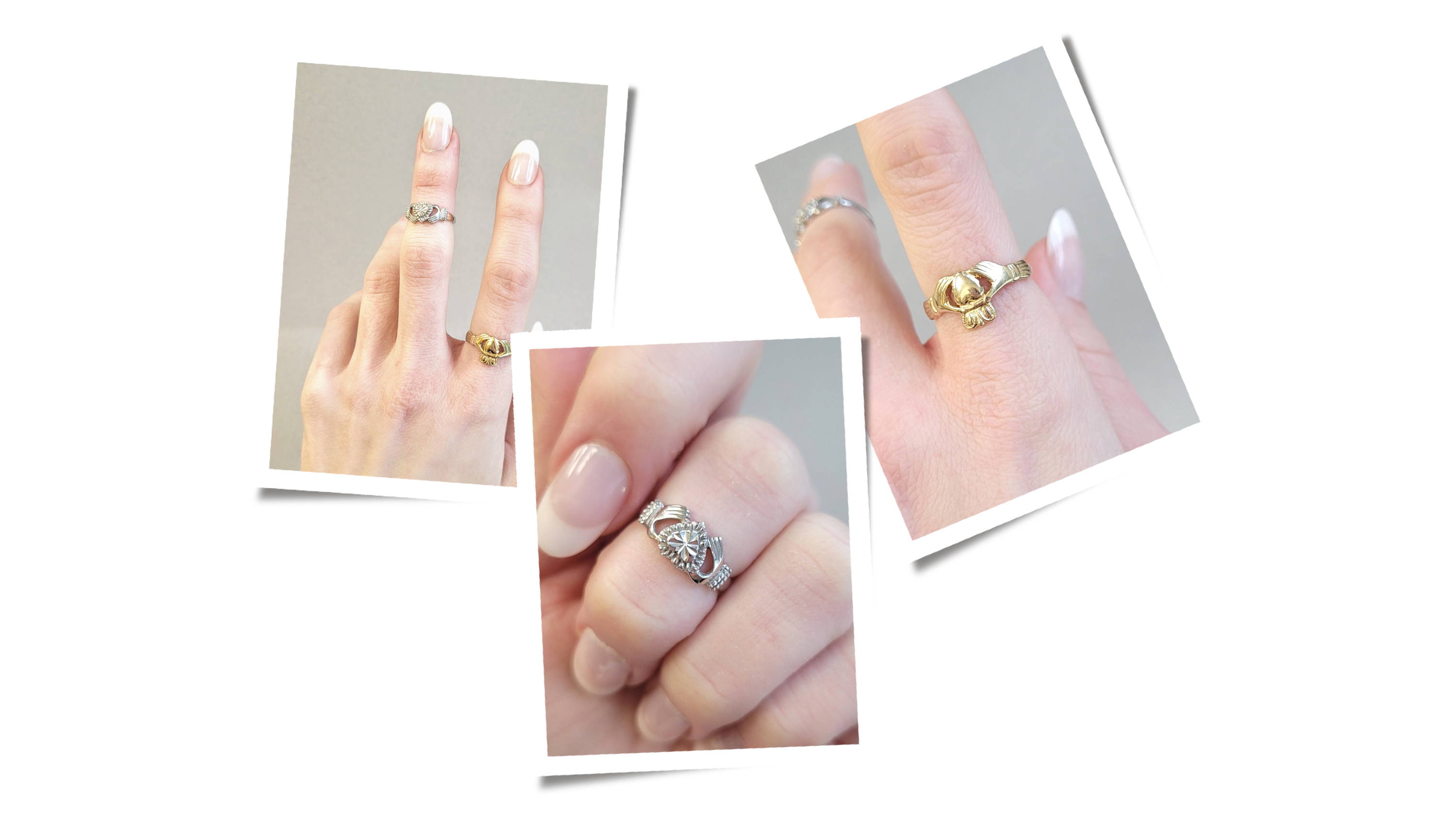 Single: Wear the ring on the right hand with the heart facing outward from your body

 In a Relationship: Wear the ring on the right hand with the heart facing inwards

  Engagement: Wear the ring on the left hand on the third finger with the heart pointing outwards

Wedding ring: Wear the ring on the left hand on the third finger with the heart pointing inwards